This interview was part of an unconventional Substack portfolio I shared with the editorial team at Slack!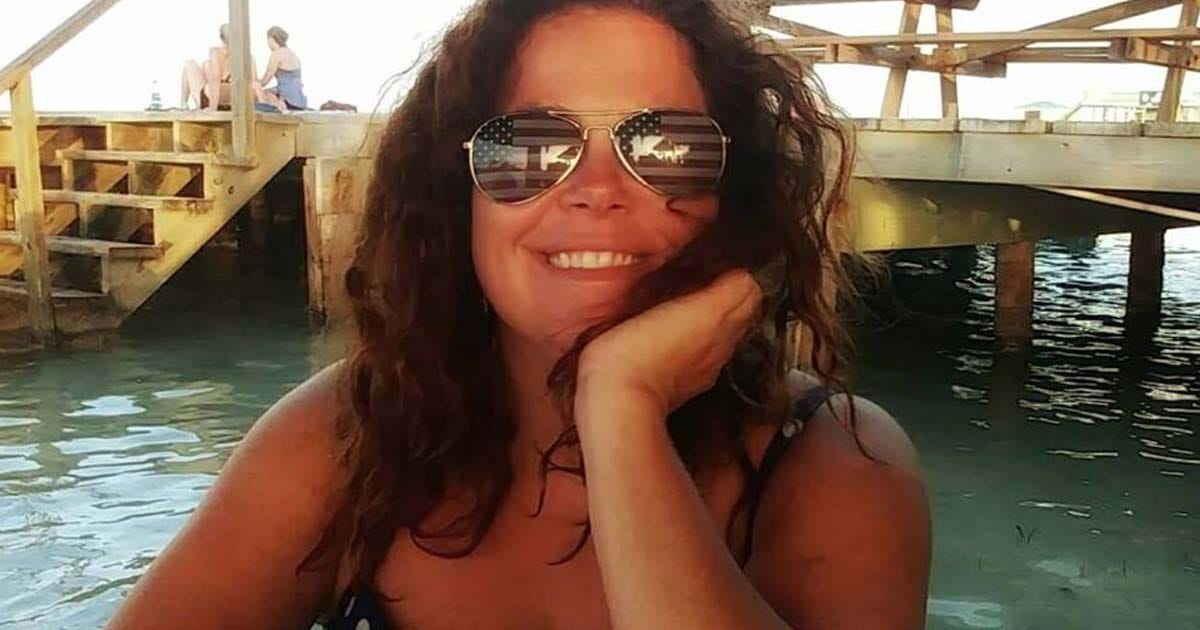 Kelly Stocker is woman-about-town. Many Austinites know her as the former Community Manager who helped write the playbook for creating purposeful communities at Yelp. Others know her from her popular Friday Five newsletter, her Thrillist bylines, and her booming voice as an Alamo Drafthouse emcee for special events. I chatted with Kelly about her work as a Community Strategist at Khoros, discovering Vaxxie via Slack, and her philosophy on working smarter.
Clarisa: Kelly, tell me about how you got into community strategy?

Kelly: I feel like it was a complete accident. I started working at Dell because that was the adult, responsible thing to do with a degree in Management Information Sciences. That was what the world was telling me at the time: get a corporate job, make money, get insurance. So, I did that. Then, I realized there are more fun opportunities out there. The opportunity with Yelp came up and I loved the idea of what they were doing. My brain is always trying to share information and optimize things, and it just came in the form of Yelp. That community is the engine that drives all of their success.

We know that community is an extension of how people form friend groups—so basically what businesses are trying to do is take advantage of this natural thing that humans do, and then give them a platform to do it, typically with an end in mind. Sometimes that end is to create brand affinity or it's to be a part of a conversation.

Clarisa: What do you specifically do at Khoros?

Kelly: A big part of my job is saying, "You've never had a community before. This is how you need to think about it." The trap that businesses get into is they only think of their business goals. This is why user-centered design has been such a thing over the past five years. Businesses are like, "We want businesses to do this in our community." And the first thing I always say to them is, "It's not about what you want. This is a completely different beast. This isn't like you're designing. You're creating a platform for people to do their thing, and you're setting up parameters."

Clarisa: I know Khoros uses Slack and that you've used it outside of work to get vaccine updates. What do you get out of the platform?

Kelly: The major value proposition for me is that's it's basically a searchable group conversation. If somebody emails you then you have to go dig yourself out of email. Then you answer that question, you answer that question, you answer that question. You've answered it 42 times. But with Slack, you just have to answer it once and someone can find it and it's done. That's the ideal, right?

I think the value proposition of Slack, in a non-work scenario—like the Texas Vaccine Updates—is two-fold. It connects people outside of group texts and, again, it's searchable. The second thing is a lot of people are developing on Slack. For example, there are a number of channels that basically crawl H-E-B's website, crawl Walmart's website, CVS, Walgreens. And within those channels, they're like, "This HEB has vaccines. This Walgreens has vaccines." It's constantly updating. It's awesome! The sub-point of that, too, is somebody developed a tool called Vaxxie. So, I put in that I was looking for vaccines. It was like, "In what area?" And I'm like, "78704." And it's like, "Okay, within how many miles?" And when a vaccine comes up in one of the channels that's within 30 miles of 78704, it sends me a Slack notification. That's amazing. The value of Slack lies not only in the original idea of Slack but also in what people are building on top of that right now.

Clarisa: You were once a productivity trainer. What is your philosophy on working efficiently?

Kelly: While I think there is value and a benefit in fixing the things you see are wrong, I also have to sit back and consider if the job clearly tracks back to my role. I think that the question is not, "What's the key to productivity?" I think the question is, "What is the key to creating value in the position that you're in, or in the business that you're in?" Because productivity is different than value.